Here you can download some helpful tools to better understand our project and how you can protect your data.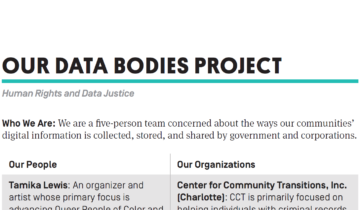 ODB Factsheet
We have a short handout about our project. Learn about who we are, what we are doing, and why.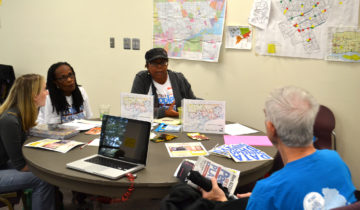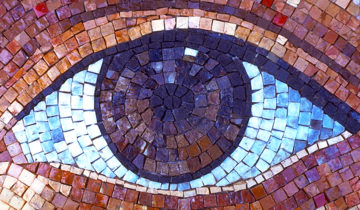 Community Report
The Our Data Bodies (ODB) Project is a collaborative, participatory research and organizing effort working in three cities: Charlotte, North Carolina; Detroit, Michigan; and Los Angeles California. This report details our preliminary findings from our first year.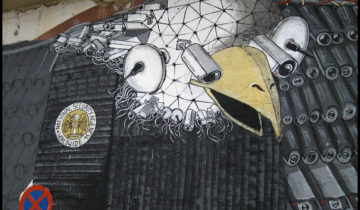 Tips for Protecting Our Data
Download a factsheet with tips to protect your data.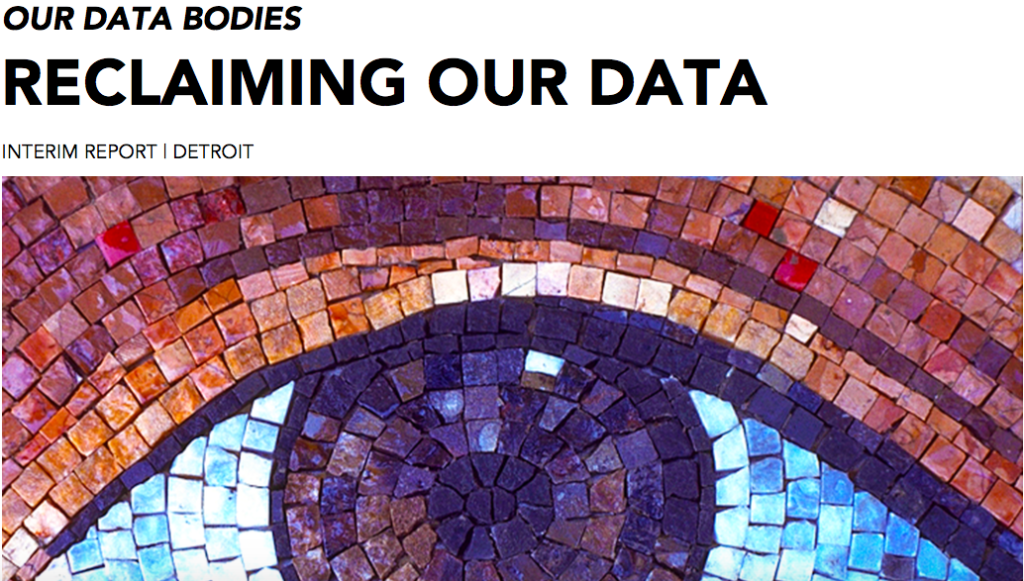 Interim Report
We published our interim findings in a report presented at the 2018 Allied Media Conference in Detroit.