Here you can download some helpful material to better understand our project. You can also access additional information on our Blog.
Digital Defense Playbook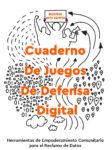 Nearly three years in the making! Access our Digital Defense Playbook on the Allied Media Projects website.
2018 Interim Report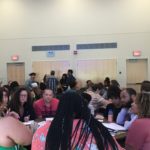 We published our interim findings in a report presented at the 2018 Allied Media Conference in Detroit.
2016 Interim Report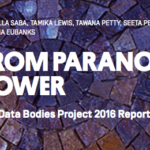 The Our Data Bodies (ODB) Project is a collaborative, participatory research and organizing effort working in three cities: Charlotte, North Carolina; Detroit, Michigan; and Los Angeles California. This report details our preliminary findings from our first year.
Whatchu Know About Data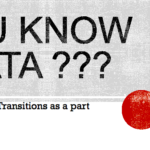 Whatchu Know About Data is an activity designed to stimulate a deeper understanding of the term "data," what it actually means and represents, and the different types of data that exist.
Factsheet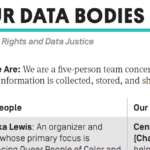 We have a short handout about our project. Learn about who we are, what we are doing, and why.